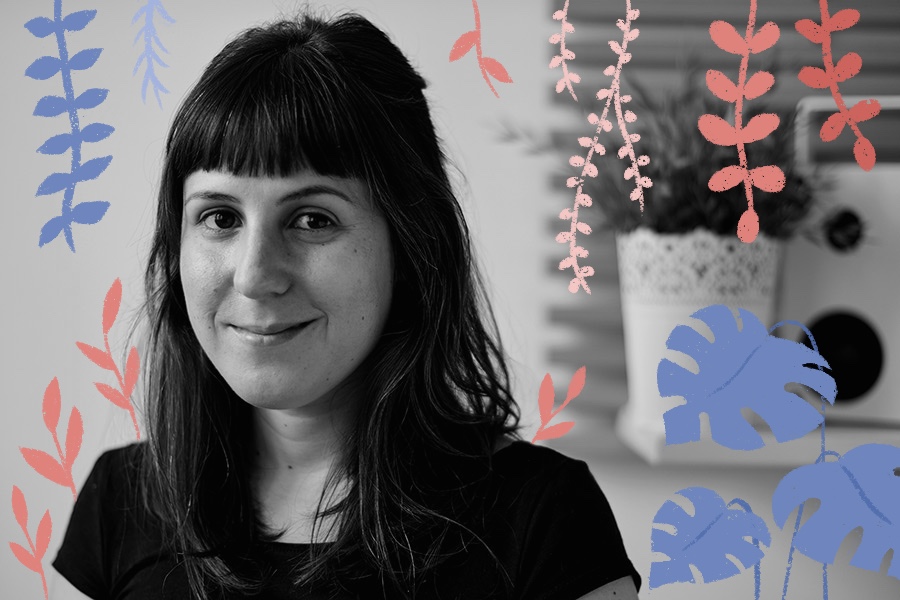 Hi there! My name is Joana and I am a Portuguese illustrator but, above all, a maker.
Since I was a kid I have I always felt a urge to draw and experiment with art in all its forms. From drawing to photography, ceramics or sewing, acting or dancing, I feel the need to meet with them all, and all of them inspire me and are present in my life.
I was born in Caldas da Rainha, a small city with a great tradition on ceramics. This is where I grew up, between the dance and drama classes, the history of tailoring knowledge that runs in the family, and my father's workshop, where we can do almost anything, from working iron, wood or even ceramics and their unpredictable glazes.
At the age of 17 I headed to Porto to study architecture, which only reinforced my urge for making even more. In everything I do, it always works more or less the same way, I feel, imagine, plan, and finally, execute... a process that becomes essential for me to feel fulfilled and that I apply to whichever project I am working on, may it be a space, a small object or even an illustration.
My personal work is mostly inspired by the mundane, the daily life and the beauty of the common things. I say "mundane" in the sense that I tend to explore ideas and metaphors around scenes taken from the earthly life. Some are joyful, others are sad… Some more thoughtful, deeper, others more basic and immediate. Just like life itself.